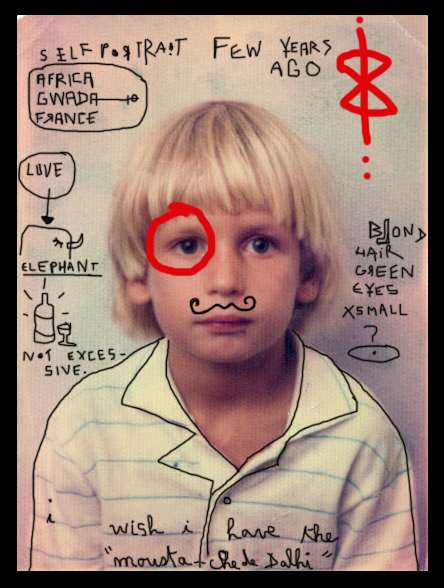 Tim was born in Senegal in 1979 and has been living in a small village of Bamako (Mali).
At the age of 8, he moved to Guadeloupe for 10 years where he basically grew up on a surf board, like his older brother Tom...
He began painting in 2000, when he came to France in Bordeaux. His art is really filled of his "Afro- Caribbean tribe" and the industrial world that is surrounding us.
Tim worked for Volcom as a Grafic artist for about ten years (2002-2013).
He is currently living in South West France, working as a freelancer now.
Tim est né au Sénégal et a vécu dans un petit village de Bamako, au Mali.
A l'âge de 8 ans, lui et sa famille sont partis vivre en Guadeloupe pendant une dizaine d'années... l'occasion pour Tim et son frère Tom, de grandir sur une planche de Surf!
C'est en arrivant en Métropole, à Bordeaux en 2000, qu'il a commencé à peindre.
Sa peinture est profondément marquée par cet attachement à la culture afro caribéenne.
Tim a travaillé pour la marque Volcom pendant une dizaine d'années (2002-2015).
Aujourd'hui, il vit dans les Landes et travaille en tant qu'artiste freelance.
Clients : Volcom, Tom Frager & Gwayav', Arthur H, Riddim Production, Monkey Rabbit, Swop Surfboards, Ben Harper, Stepart, United Karibean Artist ...